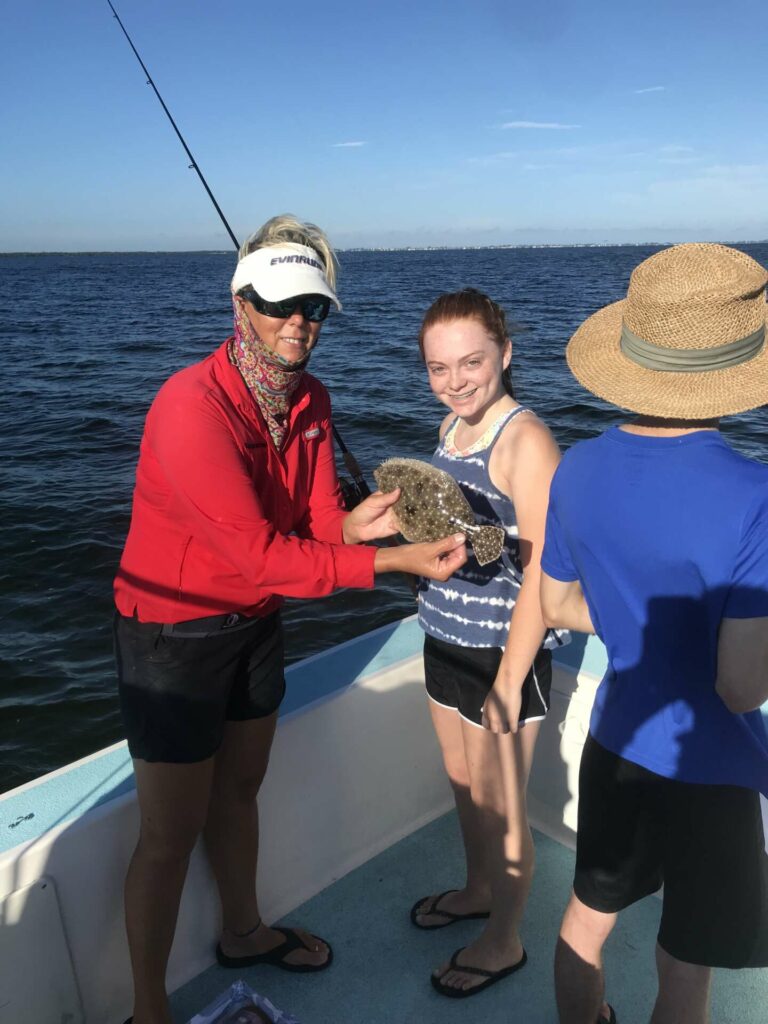 Captain Rachel Nobbe-Cato offers fun and successful fishing trips to anglers and outdoor enthusiasts of all ages.
Though the home port for Captain Rachel's Charters resides on Snead Island in Palmetto, Florida, Captain Rachel offers her services to anglers in Tampa, Venice, Manatee and Sarasota Counties in Florida.
Catering to anyone who loves to fish, Rachel makes her guests feel comfortable and confident. Watching her clients successfully catch a variety of fish makes each trip special and worthwhile. To Captain Rachel, fishing is more than a hobby or a job; it is an exhilarating adventure and a way of life. In a 24′ Sheaffer with a tower, 2 10′ Power-Poles, and a Minn-Kota trolling motor that seats up to six, Captain Rachel takes guests to her preferred fishing area: the pristine Terra Ceia Aquatic Preserve. The preserve offers abundant wildlife, possible manatee and porpoise sightings, quiet and smooth waterways, and a variety of fish.
Guests receive custom-designed trips, regardless of the time of day they request. Rachel is experienced in the area and can find a great place to fish in a myriad of conditions. The flexibility of personalized fishing trips affords Captain Rachel the freedom to stop at a variety of restaurants and other municipalities at the requests of her guests.